Stationery
Personalized Stationery makes a wonderful gift for family, friends, teachers, and hostesses.
Invitations & Calligraphy by Andrea can customize your stationery with our Themes and designs in your choice of colors.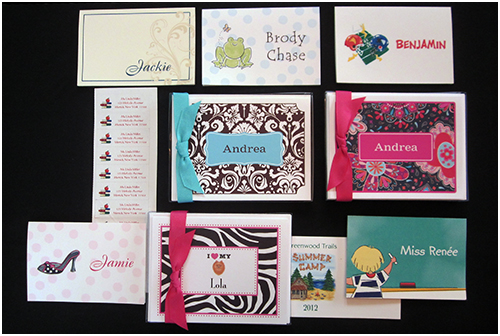 Customized Return Labels are available to match.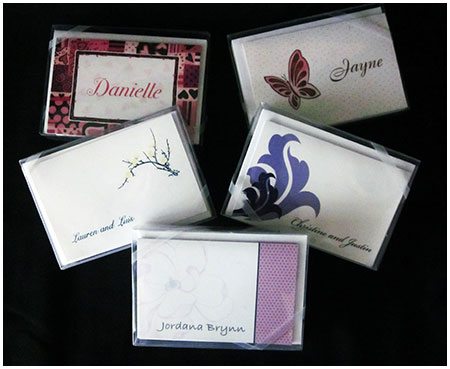 • Prices start at $1.10 each. No minimum order.
• Prices start at $10.00 per box of 10 with envelopes.
• Photo-imaging is available on your stationery.
• Return labels are $3.00 for a set of 30.

Contact me at invitebyandrea@aol.com