Rehearsal Dinner
When inviting your special guests to your Rehearsal Dinner, let Invitations & Calligraphy by Andrea design your customized invitation and matching
Place Cards.
Choose from hundreds of designs and Themes with interchangeable colors.
Invitations come in various sizes with many Fonts. Custom backing and liners to match are also available.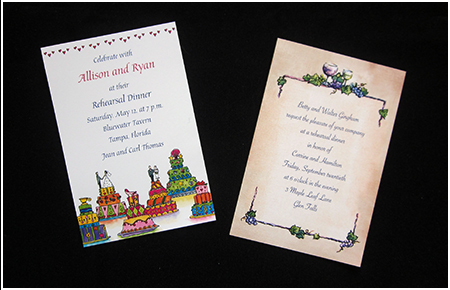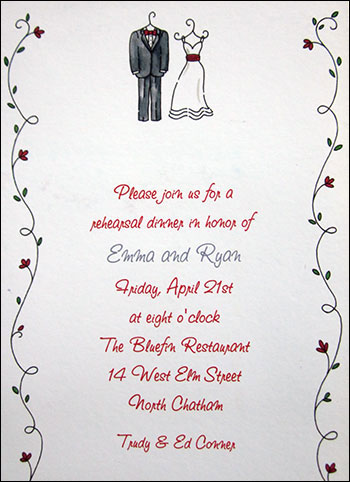 • Prices start at $1.10 for invitations, including envelopes.
• Photo-imaging is available on your Invitations.
• No minimum order is required.
Contact me at invitebyandrea@aol.com