Invitations
Set the tone for any occasion with a customized invitation by Invitations & Calligraphy by Andrea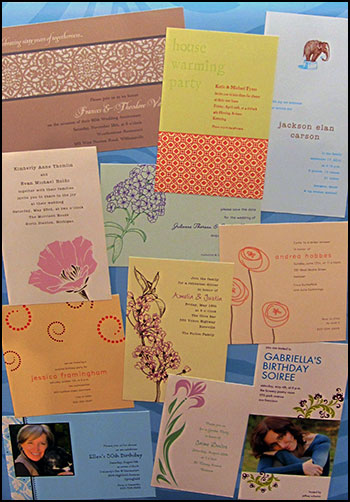 Choose from hundreds of designs and Themes.
Interchangeable colors are available. If desired, you may bring a swatch of color to better match your custom invitation.
Choose from many Fonts.
Invitations are available in many different sizes.
Custom backings and liners to match are available.
Envelope addressing is available to match your Invitations in color and font.
Photo-imaging is available on everything.
Prices start at $1.20/4" x 6" invitation with envelope.
Prices vary due to size, color bleed, backings and liners.
No minimum order is required.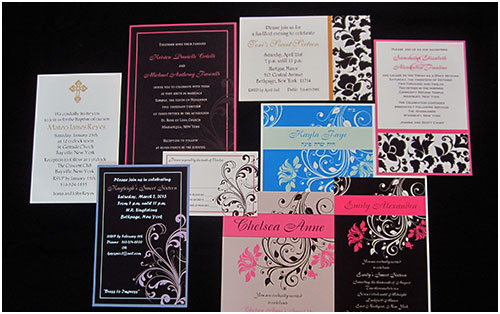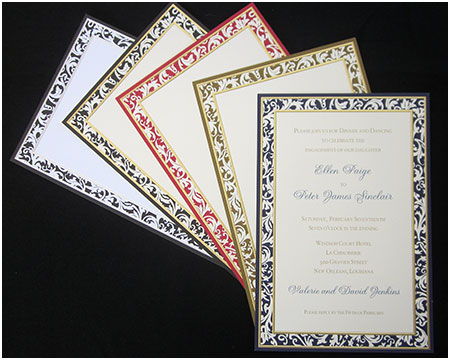 All printing done on premises...no middle man...Quick turnaround! 1 to 2 days!
Contact me at invitebyandrea@aol.com