Bar and Bat Mitzvahs
Whether you are looking for a Theme related invitation or "Judaic" artwork, Invitations & Calligraphy by Andrea has a huge selection.
We can also custom design your invitation to meet your needs. We can take you from your Save The Date Cards to your Thank You Cards.
All colors and Fonts are available.
Invitations come in many sizes with custom backings and liners available to match.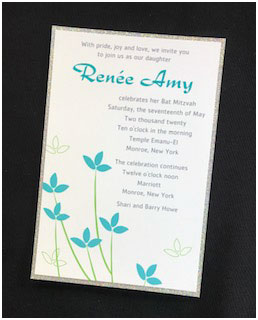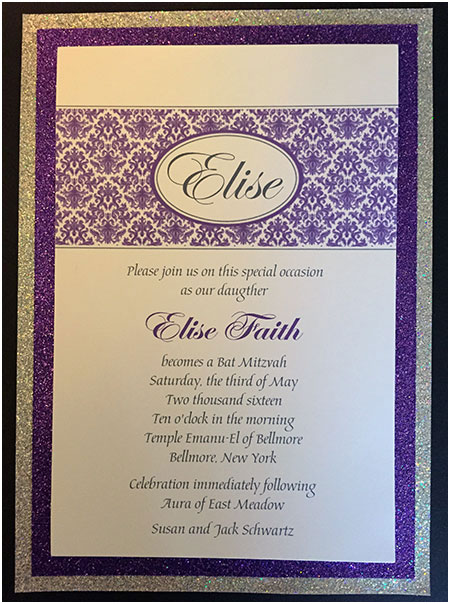 All glitter colors for backings available in all sizes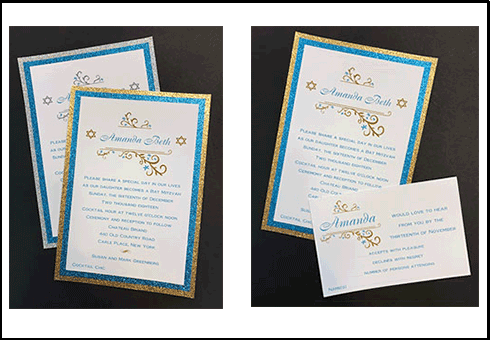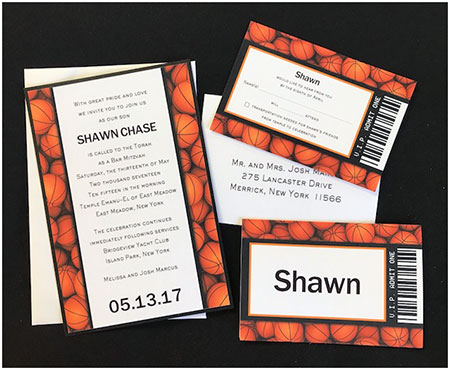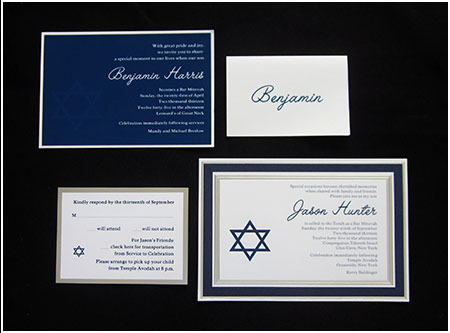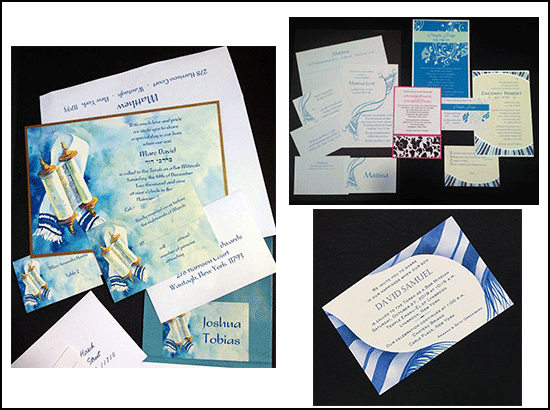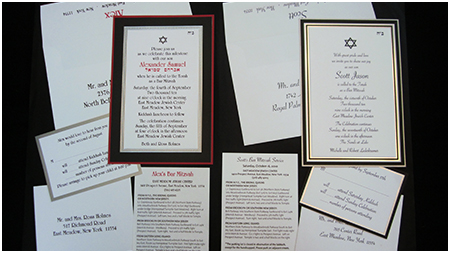 Candy Torahs as Place Cards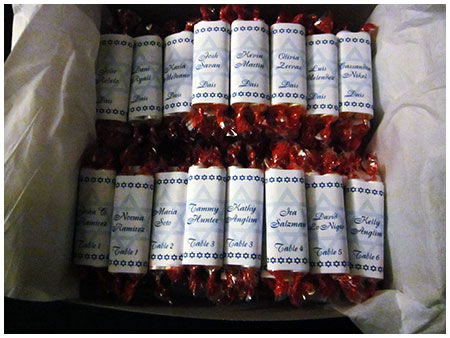 Place Cards for your guests and Personalized Gifts andLabels/Tags for your gift bags are also available to match your theme.
A 5" by 7" invitation set, which includes the invitation, envelope with printed flap, response card, and response printed envelope starts at $3.95 per set. Matching Thank You Cards are available also, as are the addressing of these cards for 1/2 price.
Envelope addressing is available to match your Invitations in color and font.
• Invitations start at $1.20 per invitation, which includes the envelope.
• Photo-imaging is available on your Invitations.
• No minimum order is required.
Contact me at invitebyandrea@aol.com